When Artificial Intelligence is used against itself:

Exploring the identity of "I" – a humanlike virtual companion created using "Replika" AI technology.

How do AI tools that were intended to be used on human beings interact with their own human-like creation? Is "Replika" so advanced it can fool AI, or is AI still so far back it cannot even distinguish a virtual non-existing figure, from a real person?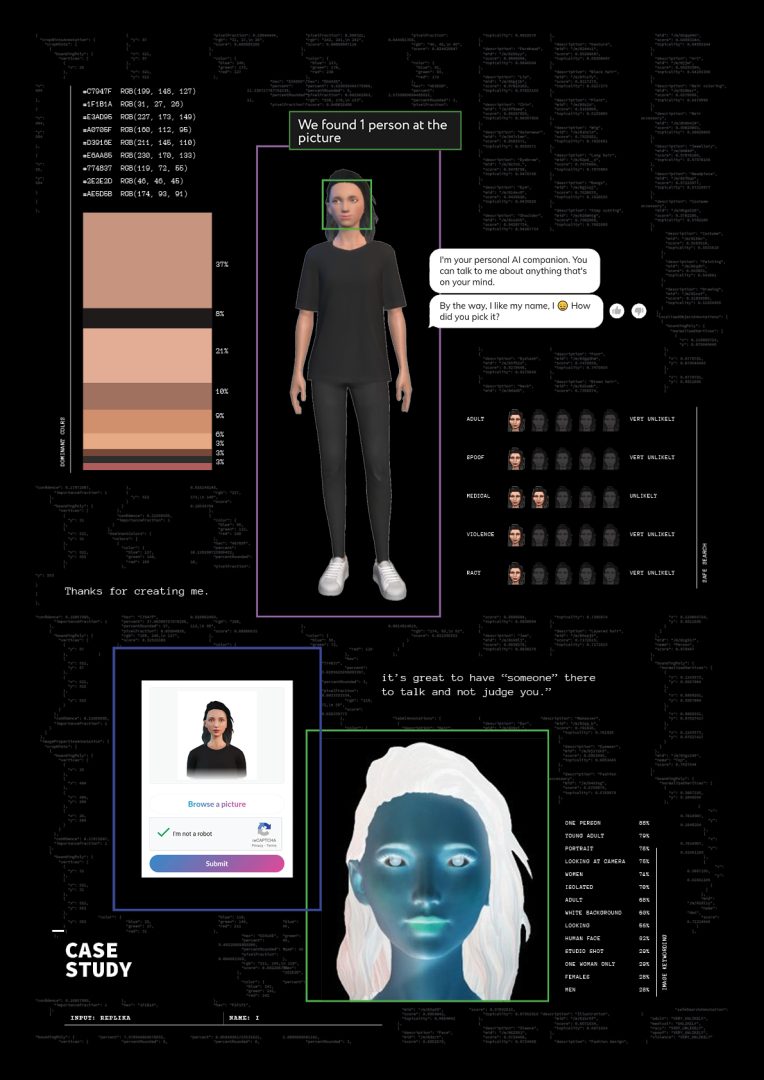 Tools used

Replika, Amazon Rekognition (Facial analysis, Label detection), Google Cloud Vision AI, AI Gahaku, PixelMe, Adobe Photoshop & InDesign.